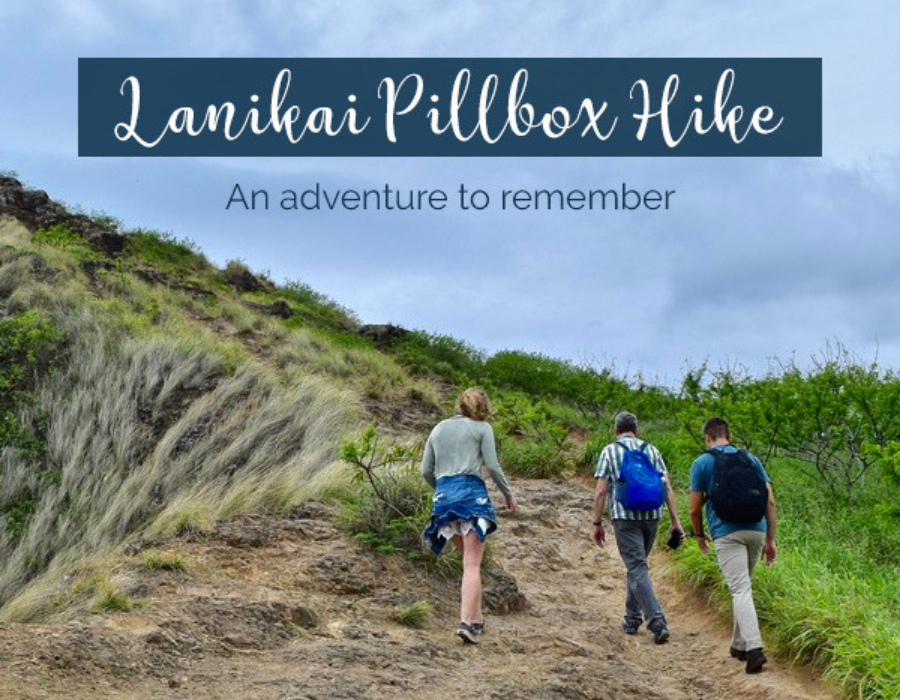 Whether you plan to visit beautiful Oahu or you are living on its magical lands, the island promises to continually surprise you with its natural beauty and the incredible number of things to do.
There is no such thing as boredom in this piece of heaven. Oahu is, without a question, a paradise for all kinds of people, from those who love spending time on relaxing beaches, unwinding in hip cafes and indulging in the tasty foods served at the cozy restaurants, to the more active fellows who enjoy long sessions of local shopping, parties, and adventurous activities like watersports or unforgettable hiking escapades.
And if hiking is your cup of tea, there are plenty of trails to enjoy, depending, of course, on your level of fitness and on the amount of time you have. Lanikai Pillbox Hike is, however, a must-do, not only for those searching for remarkable outdoor adventures but also for early birds who want to indulge in a mesmerizing sunrise.
Lanikai Pillbox- A Moderate Hike for all Adventurous Spirits
Located in Kailua town, on the windward side of Oahu, and commonly known as the Lanikai Pillbox Hike, the Kaiwa Ridge Trail promises to raise the adrenaline levels and amaze the eyes of every person who dares to step foot on it.
The hike is moderate and quite short- 1-hour round trip depending on how long you admire the views- welcoming people with all kinds of fitness levels. It is, however, a dirt trail, and it has some rocky areas and gravelly sections. But it is worth the effort because this one-mile round trip is filled with breathtaking views overlooking the Kailua/Lanikai community, as well as the beautiful Mokulua Islands and the clear blue waters that give Lanikai its name.
And, as mentioned above, this is a fantastic choice for romantic hikers who love waking up early in the morning to enjoy a great outdoor experience while admiring the best sunrise on Oahu.
What you should know before hiking
Getting to the point where Kaiwa Ridge Trail begins, is easy. You just have to head past Kailua Beach Park, into Lanikai. On the right, you will have Kaelepulu Drive and on the left of the street, exactly across from the Mid Pacific Country Club, the start of the hike. Keep in mind that, since this is a residential area, parking is limited so, it might be better if you parked at Beach Park and walked to the trailhead.
As already mentioned, the beautiful Lanikai Pillbox is a moderate hike, but like all trails, it can be dangerous if proper precautions are not taken. So, make sure you have the correct equipment, and you walk at your own pace, according to your personal skill and fitness levels.
Also, since some parts of the trail are usually a bit slippery don't adventure into hiking after it's been raining. And don't forget that you are about to hike an uncovered trail, without shade, so put on a hat and apply sunscreen before you begin walking.
Last, but not least, be aware of all "no trespassing" and other warning signs, and please be respectful and mindful, making sure you leave the trail better than you found it.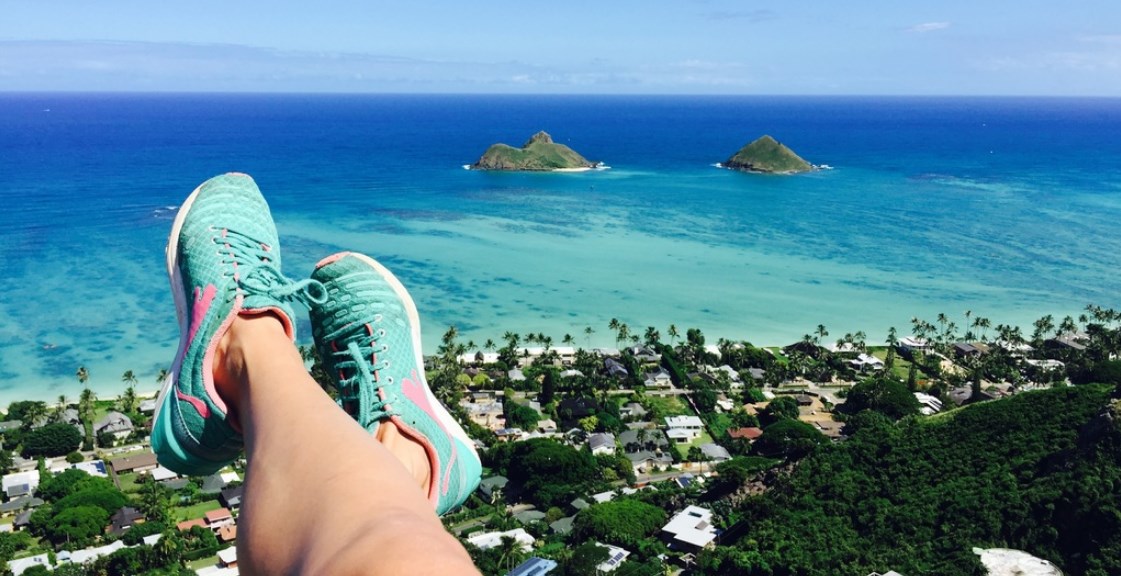 From the start of the hike, which is marked with a sign leading to the narrow path you will take, the trail ramps up quickly.
If you feel safer and more comfortable, you can use a rope tied to a line of trees and support yourself while hiking the part of the trek that seems a bit trickier. Once you reached the flat areas, right before the first pillbox, you should stop and catch your breath, though you won't probably feel tired. You will, however, want to stop for a few moments and admire the amazing landscapes.
The second pillbox is located much further, so prepare yourself for a longer hike, but also for some of the most extraordinary views you will see while exploring the island of Oahu. It will be hard to start heading back down and leaving all that beauty behind, but at some point, you will have to do it. And when you do, make sure you pay extra attention to the slippery areas, and you look carefully after the black arrows on the ground because these will point you in the right direction.
Other than these precautions, enjoy the landscapes and don't forget to use your camera and take some of the amazing beauty back home. Your friends and family will thank you for sharing your experience.
That's all you need to know, before and during hiking the impressive Kaiwa Ridge Trail. Enjoy the adventure, and if you are not planning to visit our beautiful island soon, but you dream about its treasures, check out our stylish Island Slippers. These handmade beauties will bring an authentic piece of Oahu to you until you have the chance to explore its magic sands.