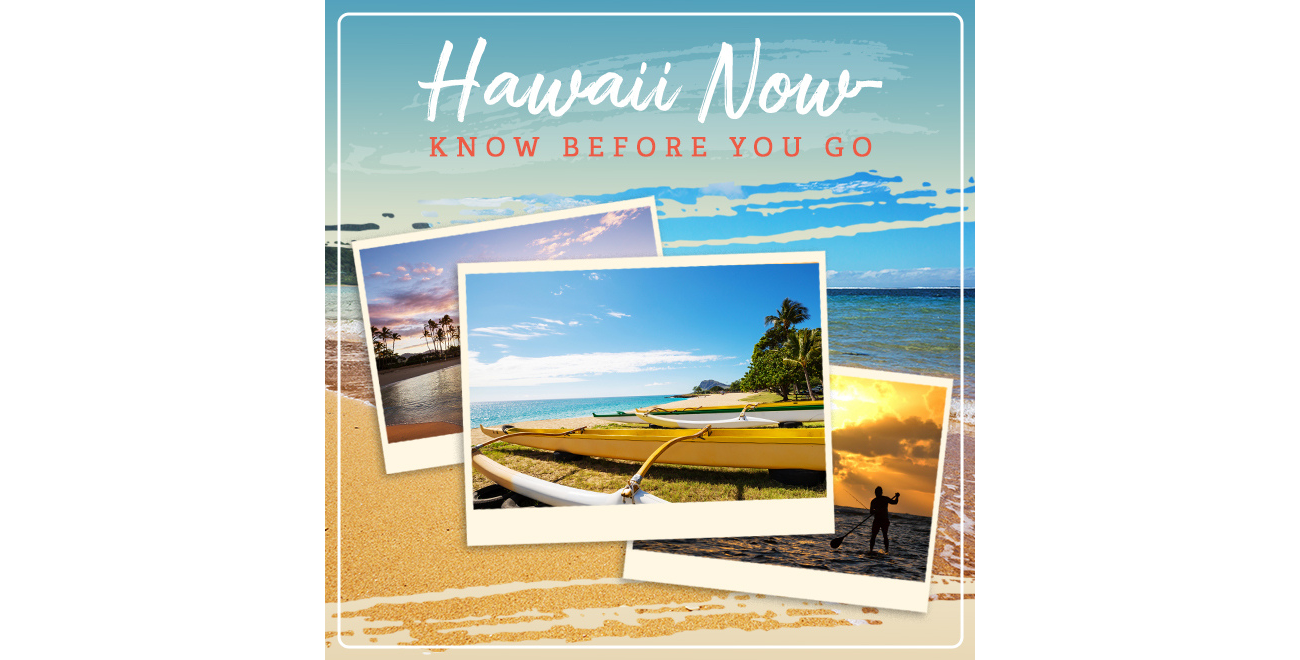 Traveling is no longer as simple as searching for a tropical destination and adding it to your bucket until your next holiday. So, we sometimes find ourselves joining virtual tours of far-flung places while dreaming we are part of that sunny, laid-back scenery.
Staying at home might be the safest option now. But, even during the pandemic, there are a few alternatives you can consider when you want to give yourself a break. And Hawaii is one of them.
If you want to escape for a while, enjoy a few days of sun and pampering, and recharge your batteries without putting yourself and others at risk, continue reading and find out all about traveling to Hawaii during Covid-19.
Hawaii Now- Know Before You Go
Hawaii has its doors open for all travelers looking for a much needed tropical vacation. But there are new rules and island-specific guidelines all visitors must follow to keep the islands safe for everyone, even as tourism returns. Regulations are constantly changing, sometimes on short notice so, make sure you check official travel resources before your visit.
But each island has its own rules and strategies, and, depending on your destination, visiting the county website for information is recommended. On Oahu, for instance, the reopening of activities and restaurants is based on a 7-day average positivity rate.

When it comes to hotels and accommodations, it is best to visit their website or even contact them for specific safety and protocol information.
These are the principal regulations and restrictions you will find in Hawaii now. As mentioned, however, each island has its particular inter-island quarantine process and directives for health and safety purposes. So, consider avoiding travels between the islands as things can get complicated, and refer to the island county websites for the most recent information.
Welcome to Hawaii- Things to Do
There is no doubt the current situation affects our ways of traveling to Hawaii. But, the natural beauty of the island, its superb weather, warm people, fun things to do, and delicious foods are still welcoming all visitors, promising them a memorable escapade.
Fortunately, even with the restriction mentioned before and around 8% of the enterprises permanently closed, there are plenty of things to do on the gorgeous Hawaiian Island. But, since most of the remaining businesses have reduced their hours of operation, it's essential to check their websites or call before going.
If you want to feel relaxed and secure, there is no safer place in Hawaii than the beach, where you can unwind and enjoy the sun or enjoy a socially distanced activity, like surfing or ocean diving.
If adventuring into water activities is your cup of tea, make sure you are always respecting the ocean and the beach rules. For example, double-checking with the lifeguards to make sure the waves and ocean are suitable for bathing and sports is always advisable.
Parks and green areas are also welcoming visitors and locals. And, when in the mood for a little culture, you can head towards a museum, like Oahu's Bishop Museum, a great spot for history lovers, or the Honolulu Museum of Art, a perfect place for art enthusiasts.
Also, since we are talking about Oahu, make sure you don't leave the island without a visit to Pearl Harbor, enjoy at least one breathtaking hike, and spoil yourself with a pair of the beautiful hand-made Island Slippers.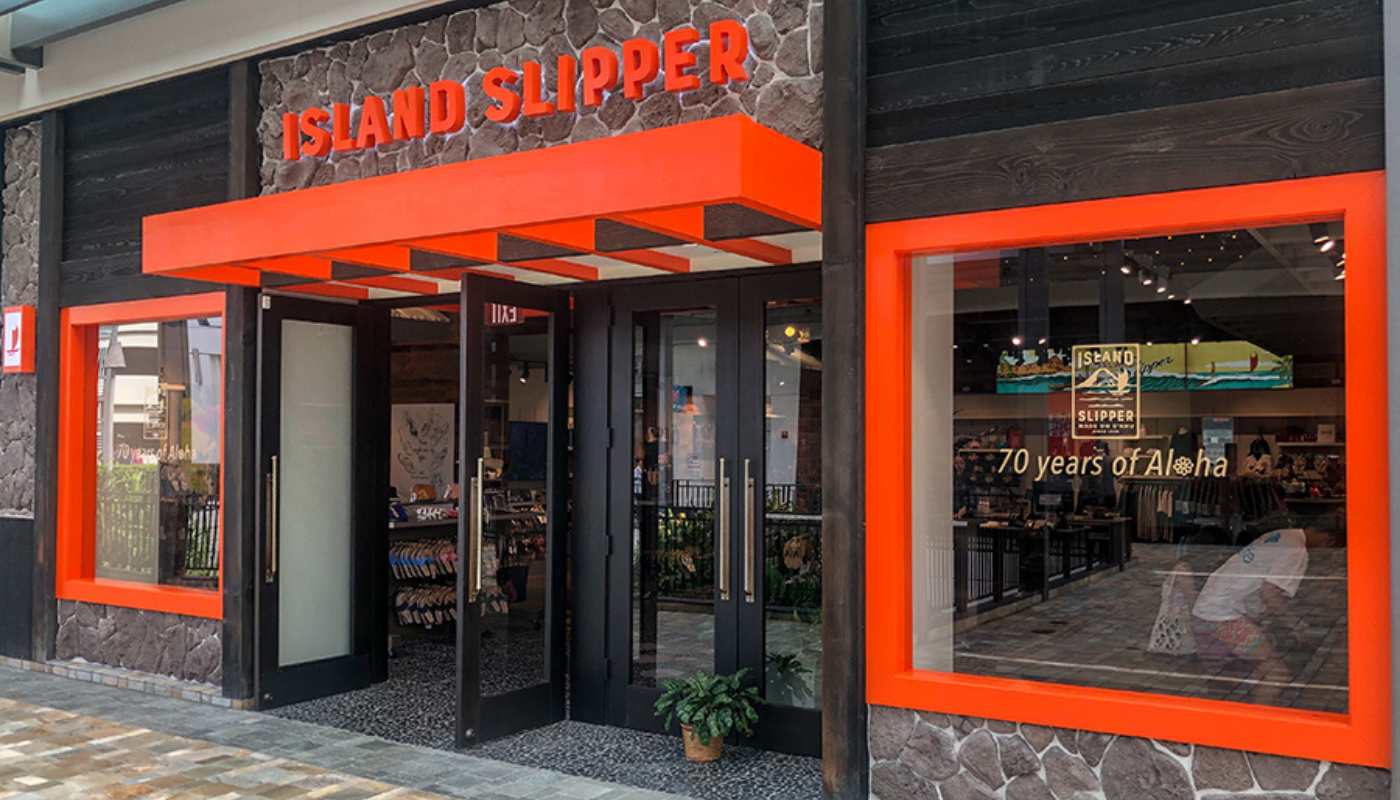 Whether you choose to shop at Royal Hawaiian Center in Waikiki, visit us at Ala Moana Center, or you decide to stop by and say Aloha, we're open daily from 11 AM until 7 PM and very excited to meet you.
And, to satisfy your taste buds, you can choose between plenty of restaurants and diners. You can enjoy delicious takeaways or dine-in, respecting the indoors restrictions and rules.
Most restaurants require reservations for dining in, and customers are required to show an ID and fill out a contact tracing form. There are also a few malls, like Ala Moana Center, where you can enjoy a tasty meal in the food court, as they have adapted, repositioning the tables and rearranging the area, so there is one entry with a hostess stand. After you fill out a contact tracing form, you are seated in the dining area.
As you can see, visiting Hawaii brings a little hassle, but mainly before departure. Once you set foot on the islands, with a few exceptions like social distancing and wearing a face mask, the new normal sounds quite relaxing and even adventurous, especially if you are into water sports and hiking.
When it comes to wearing a mask, there are plenty of fabric face mask models you can use, not only for your safety but also for expressing your style and personality and complementing your favorite vacation outfits.