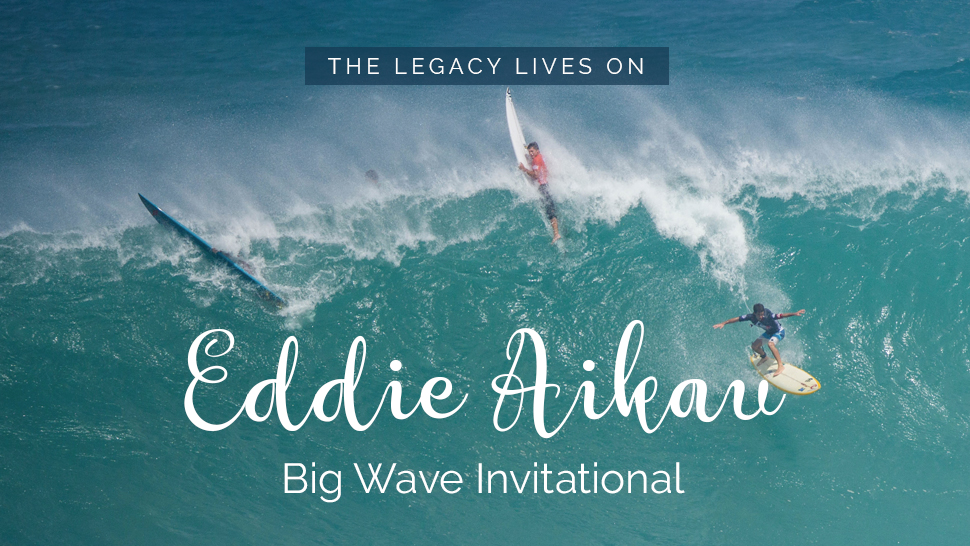 The beautiful island of Oahu is an adored destination by all kinds of travelers, and it connects amazing people from all over the world every year. The winter months of November – February are special, and the free-spirited vibe marked by the encounter of passionate surfers, who converge on the North Shore, is the main reason. The waves on the North Shore of Oahu are some of the most famed in the world, there's no wonder why it's always packed with surf aficionados.
The end of 2019 brought together locals and visitors alike who are passionate about this thrilling watersport. Oahu is home to the renowned Waimea Bay, the host site of one of the most premier big-wave surf events in the world: The Eddie Aikau Big Wave Invitational, an iconic contest held in honor of Eddie Aikau.
Let's Remember Oahu's Legendary Surfer
Eddie Aikau was the famous Hawaiian waterman whose big wave-prowess was clearly before his time and who rescued more than 500+ people during his tenure as a lifeguard at Waimea Bay.
He was born on Maui, but when he turned 16, he moved to Oahu with his family. His passion for surfing and his deep affection for the gorgeous Waimea Bay and its big waves was well known. Eddie died in 1978, taken tragically by the unpredictable waters he loved so much while trying to help the stranded crew of the Hokulea.
The Eddie Aikau Big Wave Invitational seeks to honor Eddie Aikau, the courageous lifeguard, surfer, waterman, and selfless, caring person who risked his life for others. The Eddie also aims to celebrate the past, present, and future of big-wave surfing, all the while keeping Eddie's legacy alive in hopes of inspiring present and future generations.
Are You Attending the Most Amazing Surf Competition on Oahu?
The 34th annual Eddie Aikau Big Wave Invitational will put surfing and Hawaiian culture in focus, aiming to create and share incredible stories as well as the legacy of our islands with the whole world.
The "Superbowl of Surf '' welcomes 55 invitees and numerous possible alternatives to Waimea Bay to impress everybody with their courage and incredible skills in huge surf.
Just as in year's past, the competition will be possible if surf heights consistently reach 20-feet until February 29. Mother Nature is unpredictable, so this doesn't always happen, having taken place only 9 times in the last 34 years, the last time being in 2016. For now, What we know for sure is that, this year, The Eddie invited four of the best female big wave chargers into the main lineup, breaking its own record.
We know you want to, but you don't have to be on Oahu to witness the event. If the contest does run, you'll be able to tune in online. Whichever way you're attending Eddie Aikau Big Wave Invitational, make sure you're rocking a pair of your favorite Island Slippers.