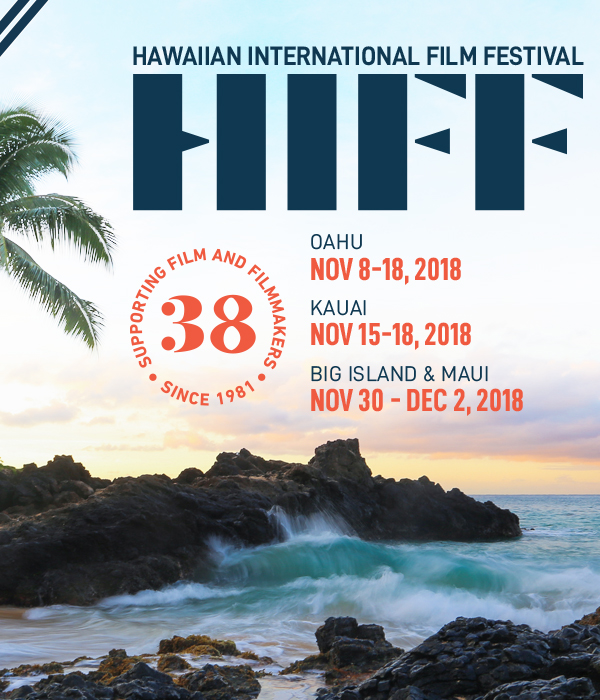 It's time to greet the third month of autumn and do it with a smile on our faces because November brings us memorable events. The 38th Annual Hawaii International Film Festival is just around the corner, and so are the big winter sales. But before we talk about promotions, let's catch a glimpse of this remarkable film festival.
HIFF, the sister festival of Shanghai International Film Festival (SIFF) & Shanghai Media and Entertainment Group (SMEG) takes places statewide, across multiple islands. The fun begins on the 8th of November on Oahu, where you can enjoy it until the 18th. From November 15th until the 18th of the same month, great events will be taking place on Kauai. Later on, from November 29th to December 2nd the Big Island hosts the festival, and from November 30th until December 2nd great things will happen on Maui.
A Festival that Brings Entertainment, Enlightenment, and Inspiration
HIFF began as a project of an educational and research institution in Honolulu, the East-West Center. Now it is an exceptional bridge between "East and West", with an audience that reflects Hawaii's diverse multicultural face.
Presented by Halekulani, the 38th Annual Hawaii International Film Festival promises to entertain, enlighten, and inspire cinephiles from the archipelago and all over the world, showcasing 187 films from 35 countries. Expect to see films from festivals like Spotlight on Japan and Spotlight on Korea, Cannes, Sundance, Toronto, together with many other surprises.
The festival also includes new films from indigenous cinema artists of the Pacific, aiming to recognize emerging talent, promote collaborations, education programs, and possible career development. HIFF is a great manner to stimulate cultural exchange through cinema arts.
In addition to showcasing new works signed by Pacific Islander cinema artists, the 38th Annual Hawaii International Film Festival will bring an interesting, new competition for aspiring filmmakers, the Kau Ka Hōkū Award.
All films will be in their original language, but when the language is other than English, there will be subtitles on the screen. Furthermore, besides great films, art enthusiasts will have the opportunity to attend seminars, panels, and great events throughout the festival.
Useful Tips for 1st Time Attendees
If you want to join the fun, you can visit the festival's website and purchase your tickets online, in advance or on the day of the show. If you are old-school and you want to buy the tickets in person, you can do that at the HIFF Office, from October 19th to November 7th, or at Regal Dole Cannery Stadium 18 & IMAX Theaters, between 8th and 18th of November.
Everything you need to know about the schedules and prices is also available on the festival's webpage. What is very important is that you don't have to be a HIFF member in order to attend the festival. However, there are certain benefits for those who are already members. In addition to $4.00 – off the normal admission ticket price, all members can enjoy member line seating for the screenings, a mailed program guide, and notifications of special screenings and free events. If you are a member, you will also be seated before general admission, and you can purchase your tickets in advance.
Once you have your tickets, everything else will be exactly like going to the movies. Just try to arrive at least 30 minutes before the show. If you were unlucky and didn't get tickets to your favorite shows, the rush tickets might save your day. They usually release these standby tickets 10 minutes before the show begins.
If you want to know more about the events of this year, browse the long, interesting list available on HIFF website and choose the ones that interest you the most. And if you are not around during November, maybe a pair of slippers handmade with love will cheer you up. Check out our charming, comfy feet treats!