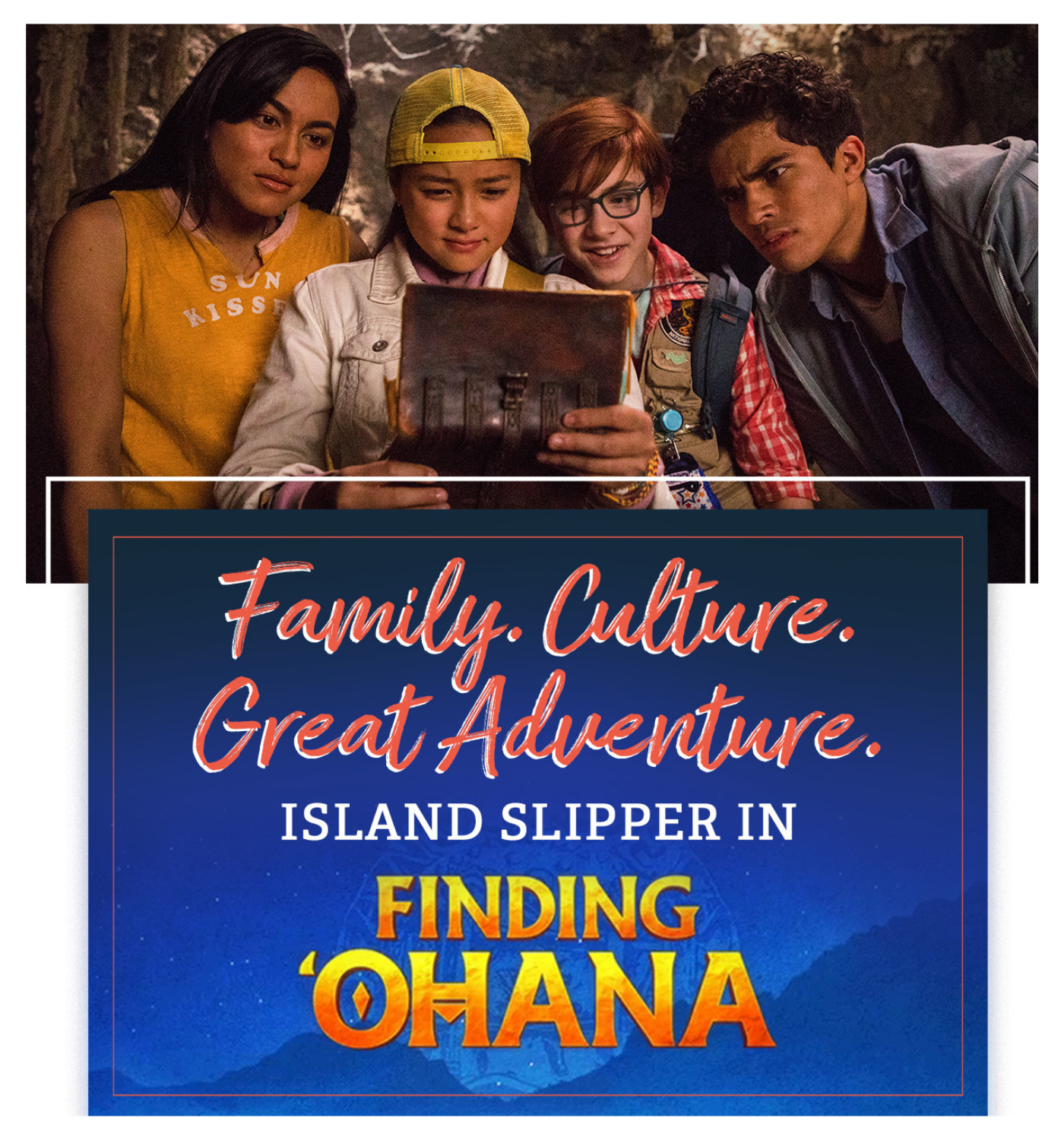 Island Slipper Factory is celebrating 75 years of handcrafting slippers on Oahu. It began as a family-owned business, founded by Takizo and Misao Motonaga, and, though run by the Carpenters now, it still is.
Ohana is a Hawaiian term meaning family. And we consider it our starting point and one of the centers of Island Slipper. The concept has an extended sense, including blood-related, adoptive, or intentional, and it beautifully expresses how we operate, integrating ourselves, collaborators, customers, and readers into the big Island Slipper Ohana.
With this in mind, our joy was even greater when we had our footwear showcased in Finding 'Ohana, a not to be missed movie released globally on Jan 29, 2021, exclusively on Netflix. Besides our apparition in some meaningful moments of this epic treasure-hunting adventure, we praise and identify with the main movie themes: family and the fascinating Hawaiian cultural heritage.
Finding 'Ohana - A Kid-Friendly Adventure for the Whole Family
You don't have to be an Island Slipper enthusiast, as we are, to watch Finding 'Ohana, and you don't have to be a kid to enjoy it. Set in Hawaii, the movie is for the whole family, and as it promises to cheerfully spread the comfortable feeling of home, it does. But there is more about it. The journey is sprinkled with adventures, dangers, drama, romance, beautiful lessons about the Hawaiian culture, and much more.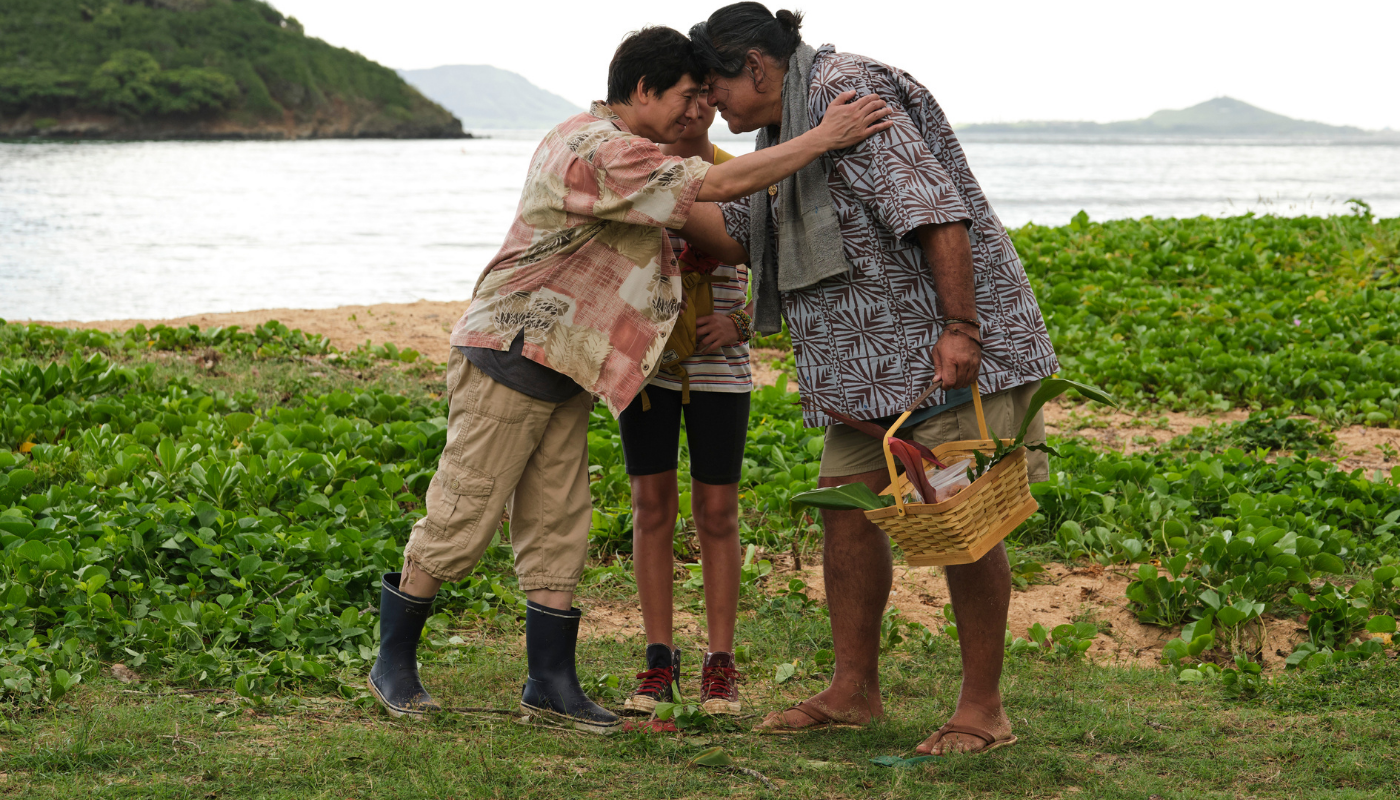 We won't spoil the joy of watching it with too much information about the plot. But we can say the treasure hunt is exciting not only for the group of kids having the adventure of a lifetime through the natural wonders of Hawaii but also for us, the spectators. Also, empathizing with the sweet story about reconnecting with family and culture is easy. And the fun soundtracks, the superb scenery, and exciting, well-staged stunts sweeten the experience.
Plus, the mix of native myths, cultural customs, legends, and modern challenges surprises in the best way, leaving us with a warm feeling that, together with the gracefully constructed characters, we've discovered part of the superb Hawaiian culture and the real treasure of life, 'Ohana.
Adding the fact that Island Slipper is a part of this thrilling family adventure film, we can only recommend you give it a try.
If you do, make sure you don't miss our apparition, represented by one of the lead characters, Kimo, portrayed by Branscombe Richmond, a renowned local actor, stuntman, and singer. Not only is he a sensational performer, but he rocks at wearing our exquisite Classic Leather Island Slippers in Whisky, a gorgeous color that perfectly blends with the landscape.
If you like Branscombe Richmond,catch a glimpse at his bright career and see him in other great movies like Hard to Kill or The Scorpion King.
And, if you like the Island Slippers he is wearing, we invite you to grab your pair. They are hand made from top quality soft full-grain leather, featuring the original Island Pro ® rubber outsole, designed with arch support, heel cup, and outside contour for proper support and alignment. And we promise they are as comfortable as they are charming.

In case they're not your cup of tea, visit our online shop or stop by to say Aloha, and we guarantee we'll have something chic to complement your style.
Enjoy watching Finding 'Ohana and discovering your favorite Island Slippers.