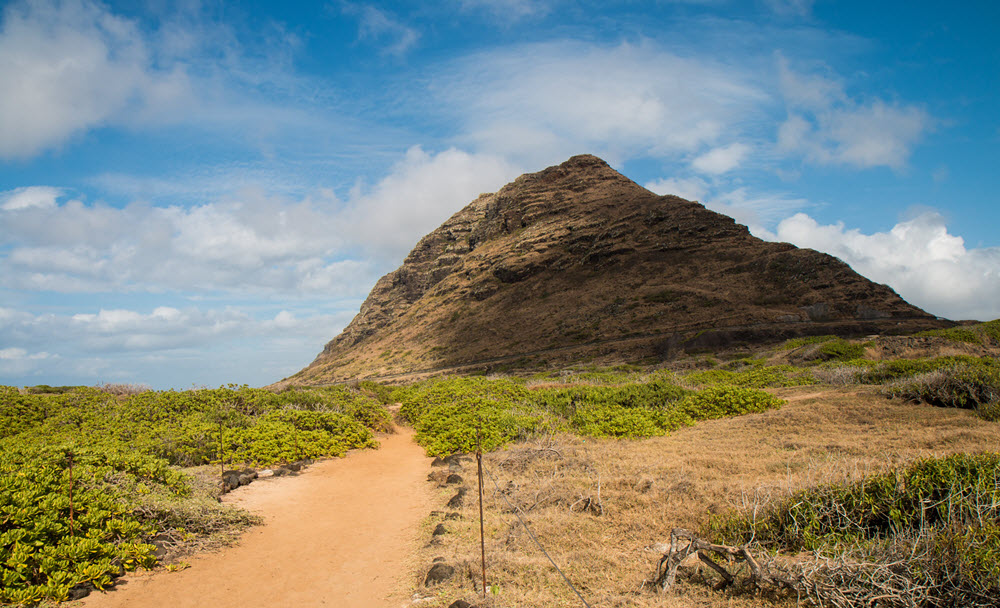 With its friendly population, breathtaking landscapes, and interesting activities, the island of Oahu is an oasis of cheerfulness and peace of mind. The Hawaiian paradise welcomes all people interested in exploring a multicultural environment and its great range of outdoor activities, from adventurous water sports to inspiring journeys by foot like well-known Ka'ena Point Hike. Oahu is also our home, the place that, with its incredible natural beauty and easy-going lifestyle, inspires the Island Slippers team to create stylish, comfortable products meant to put a smile on your face and bring comfort to your feet.
Known as the "Gathering Place", the island of Oahu is home to 75 percent of the state's total populations, and warmly welcomes travelers who want to spend their vacation in a Hawaiian paradise with a remarkable multicultural heritage.
Oahu's incredible beauty, mild weather, easy going lifestyle, and friendly locals attract all kinds of visitors, from backpackers and wild surfers to romantic couples and big families with restless kids. All people who want to explore this warm paradise can easily become part of its big 'ohana (family in the Hawaiian culture). So, whether you are interested in local shopping, relaxing and listening to the calm waves of the ocean, you want to experience memorable outdoor adventures or catch a glimpse of the explosive Hawaiian nightlife, this is the perfect destination for you. And if the bustling metropolitan area becomes overwhelming, the charming Ka'ena Point State Park will calm your soul with its magnificent wild territories.
Ka'ena Point is a park and hiking site, famous for its natural beauty, wildlife, and great snorkeling sites. According to some ancient Hawaiian folklore, Ka'ena Point, the northwestern-most tip of the island is the "jumping-off" point for souls leaving this world, and according to adventurous locals and travelers, this hike is a must when visiting Oahu.
Why is the Ka'ena Point Hike a Great Way to Explore the Island
The main reason why people choose to leave the bustling areas of Oahu is the desire to find tranquility, and there is nothing more serene than a beautiful encounter with nature. But this hike offers more than quietness and solitude.
The trail leads to Ka'ena Point Natural Area Reserve, a remote and scenic protected area, where wildlife enthusiasts have the chance to admire the mesmerizing coastline with its native plants, seabirds, as well as Hawaiian monk seals.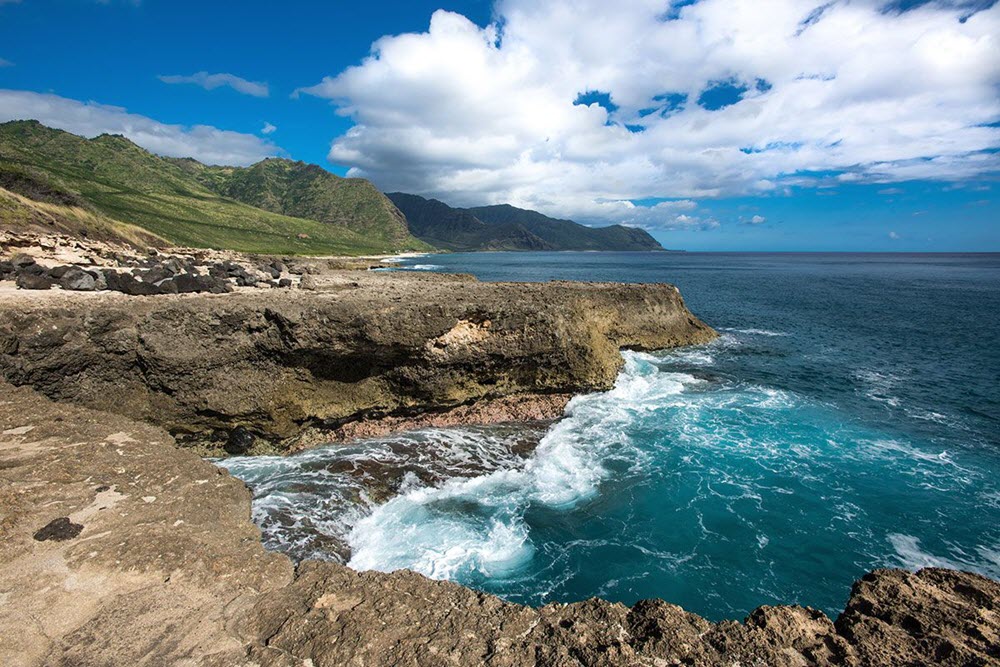 Peacefulness, natural beauty, and wildlife are great reasons, but there is even more. Hiking towards Oahu's westernmost point is welcoming water sports aficionados, as well. If you are one of them, expect to find some of the best snorkeling spots in Oahu, where various fishes, including Hawaii's State Fish, the Humuhumunukunukuapua'a can be seen.
And if you plan your adventure during the winter months, you can join the passionate surfers who come to Oahu's North Shore from all over the world, just to hit its powerful waves. In case water adventures are not your cup of tea, just sit back and admire the surfers, hoping to spot the beautiful whales that frequent this shoreline during the colder months.
What you Need to Know Before You Begin Your Adventure
Being easy to moderate, this memorable hike is a great choice for both avid hikers and newbies. Depending on your own pace, it only takes about 45 min to 1 ½ hour to make it to the Ka'ena Point Nature Reserve. Though most people prefer to access the hike from Mokuleia on the North Shore, you can also begin your adventure at the end of Yokohama Bay on the west side.
Most of the trail is on a flat old dirt road that borders the coastline and offers a multitude of beach access points. They might not all be swimmer friendly, but they are perfect spots if you want to rest and admire the breathtaking views of the Pacific Ocean on and the Waianae mountain range.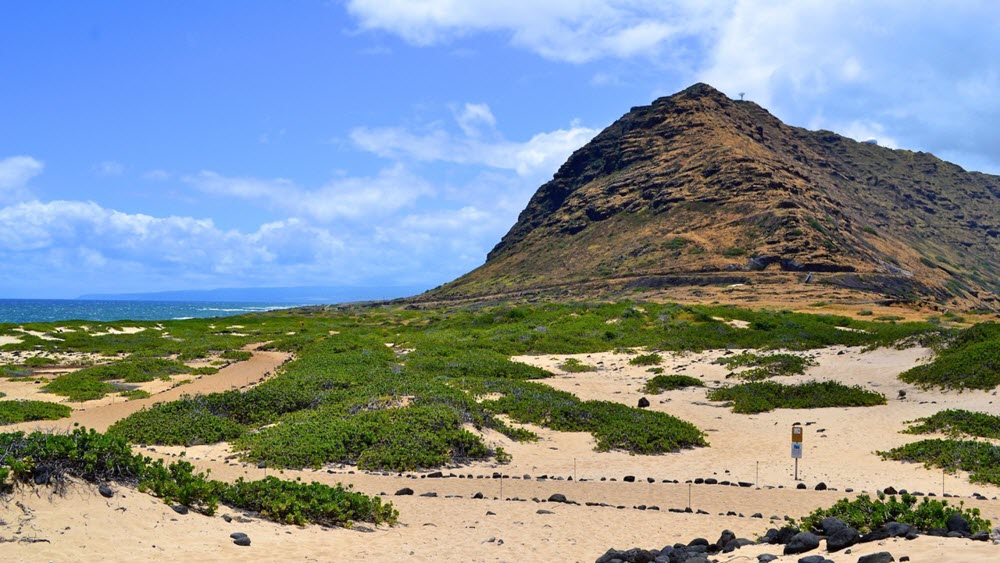 The Ka'ena Point Hike is far from being long or difficult, but wearing a proper equipment is mandatory. Since the weather is usually sunny and hot, wearing a hat and sunscreen is recommendable. In addition, make sure you have enough water in your backpack and, because of the possible hazardous ocean conditions, don't walk too close to the wave-exposed coast.
As mentioned in the beginning, hiking is one of the great things you can do while visiting Oahu, but our beautiful island hides more surprises. For us, Oahu is our home, the place that inspires the Island Slippers team to create stylish, comfortable products meant to put a smile on your face and bring comfort to your feet. And when we are not hand making and delivering your comfy slippers, communicating with our customers or thinking about new collections, we also spend our time exploring the island. Outdoor activities connect us, and the Ka'ena Point Hike is something we love and recommend to all travelers who visit our lovely home.